Stars like Gigi Hadid and Kendall Jenner were responsible for some of the most iconic fashion moments in 2016. Beyonce released another visual album, which was enough to make any fashion junkie overdose, and the red carpets were drenched in glamour during award season.
There were moments that were just as memorable as Gaga's pink cowboy hat, but for a very different reason: they sucked. The celebs responsible for these fashion flops managed to become repeat offenders throughout 2016. These celebrities can consider earning a place on this list a notice that their style card is officially revoked until they manage to redeem themselves at a future red carpet.
Here they are, your worst dressed celebs of 2016:
1. Ryan Lochte
It's difficult to ignore this guy's sad actions at the recent Summer Olympics. However, his hair was impossible to hide as it refracted more light than a mirror.
After the Olympic Medalist decided to bleach his hair before the Rio Games, supposedly so that it would tint green from chlorinated pool water, he couldn't hide his douchebaggery any longer. It seems as if his hair choice cursed him. The gas station scandal in combination with his bleached locks doomed him to being exposed as the overgrown frat boy he really is.
Any grown man that still manages to get himself into that much trouble all while wearing Chubbies deserves to be punished.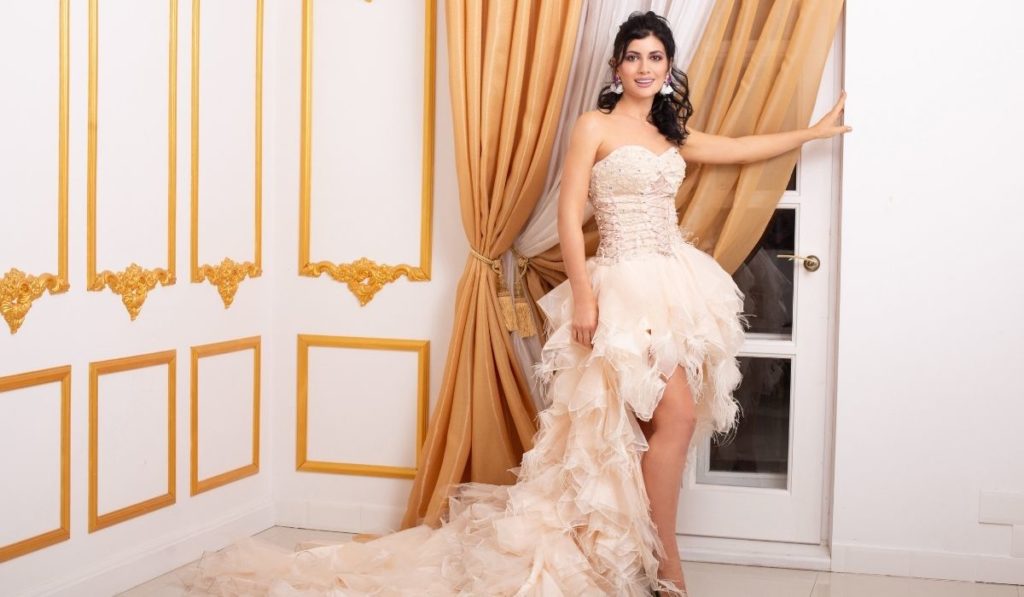 2. DNCE as a whole
Joe Jonas' new band continue to be a neon stain on every red carpet since their formation in 2015. Cole Whittle is easily the worst offender with that stupid haircut of his. Honestly, just shave it all off.
Not to be harsh, but the group's outrageous style seems to be a grab at attention in a world where Nick is clearly the favourite of the JoBros.
5. Cassie

Speaking of neon stains… Cassie's look at the MTV Music Awards this past year is enough to land her on this list. Everything from the hair to the gaudy gold pants to the out of place blazer has me confused. But then again bf Diddy never really knew how to edit his looks either.
Let's just hope that the "Me & U" singer redeems herself bking next award season.
4. Tyga

Why millennials continue to idolize Tyga (and Kylie) is beyond me. At least Kylie has her lip kits going for her – because let's be honest, those lipsticks are infallible – what does Tyga have going for him? I'm confused because his music career isn't that great and neither is his style.
He's unoriginal. Everything he does with fashion is ripped straight from Kylie's brother-in-law and Messiah, Kanye. But then again the entire family has stepped up their style game since Kanye and Kim became an item, so maybe he's just fashion directing the whole fam and letting Tyga dip into his closet from the early 2000s.
5. Mariah Carey
2016 was certainly not Mariah's year, but by the looks of her NYE performance 2017 may not be her year either.
Mariah is obviously the definition of Diva, but this year she took her extremely extra fashion choices to new heights. Every time she stepped in front of a camera she was wearing something skin tight. While she has a stellar body, she appears fake and manufactured as she's always camera ready and newslan rolled in rhinestones.
My advice to Mariah would be to tone it down, but knowing her, that's likely never to happen.
6. Madonna
This woman just won't quit. Her Met Gala outfit alone is the reason why she made this list. Her outfit was scattered and barely there. While I'm all for the Free the Nipple movement, there's a place and time. And that place is not at the Met Gala. Her lace mess of a dress failed to cover both her ass and titties, leaving everyone a little uncomfortable server.
Save the nudity for the MTV stage.
7. Bella Thorne
The Shake It Up Star made many questionable decisions, this year from her dating life to – most notably – her hair. To match her download soft sister, the actress dyed her red hair neon green at the ends.
If she was aiming for a Kylie Jenner moment, she missed altogether. Her hair looked dead, and the colour choice was akin to snot.
Want to see more of the worst dressed celebs from 2016? Then, check out the video below!